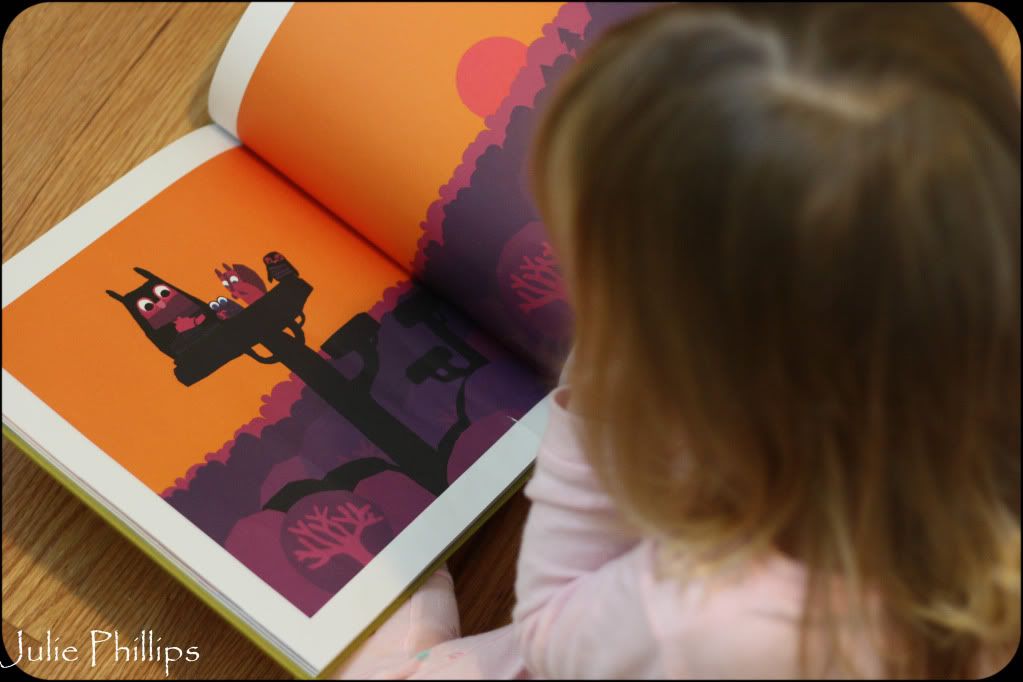 This book is just too sweet not to share. About a tiny owl who becomes parted from his mommy,
Little Owl Lost
(Candlewick Press, 2010) is written and illustrated by Chris Haughton. We are taken on a colourful adventure as the owlet searches for his mommy with some help from some friendly forest creatures. A little bit funny and a little bit silly, squirrel leads the small owl around to different animals who he thinks might be his mother, based on the owl's descriptions. What seems like a wild goose chase ends in a teary, yet happy reunion between mother and baby owl. But will baby owl soon be lost once more?
Haughton's brightly illustrated images are reminiscent of Canadian artist Ted Harrison's boldly painted nature scenes. As a fan of Harrison's work, I think this may be partly why I was initially drawn to this book while flipping through it at the library. Colourful in every sense of the word!