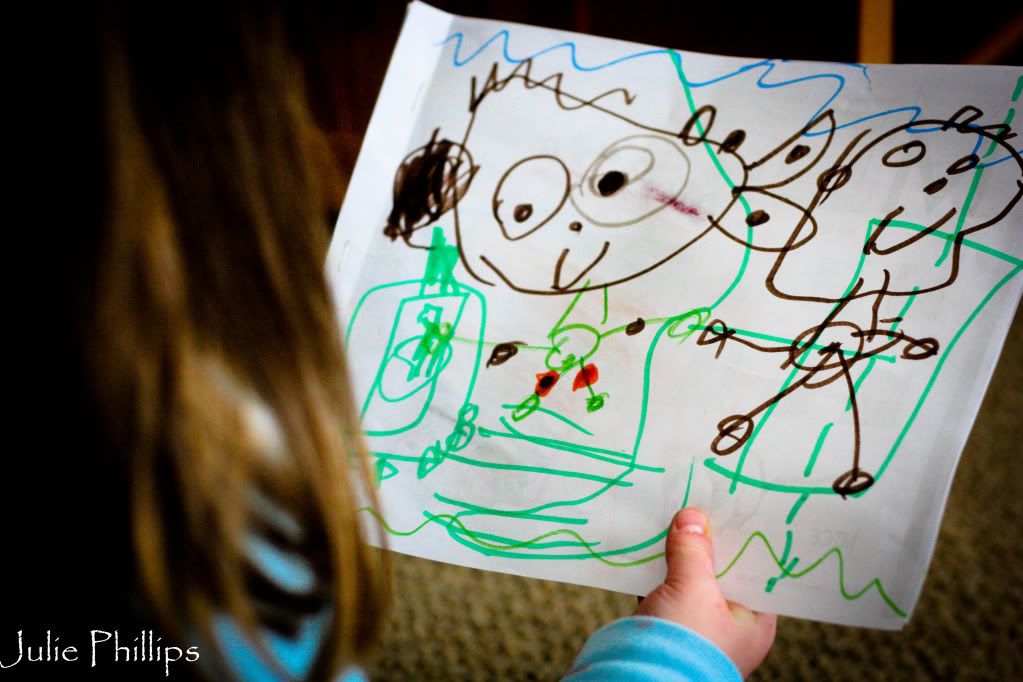 My oldest daughter has decided she wants to be an author when she grows up. So a couple of weeks ago she wrote a
Little Mr. Bump
story, complete with a zinger at the end (thanks to her playschool teacher). And now she's written her second book,
Jack Fell Down and Bumped his Knee
(March, 2011). This is a picture of the front cover. Note Jack's sore red knees. Looks like he has a bit of a shiner, too.
As soon as she showed me her story I told her it would make a great addition to this book blog. I think she'll get a kick out of seeing it on here. :)