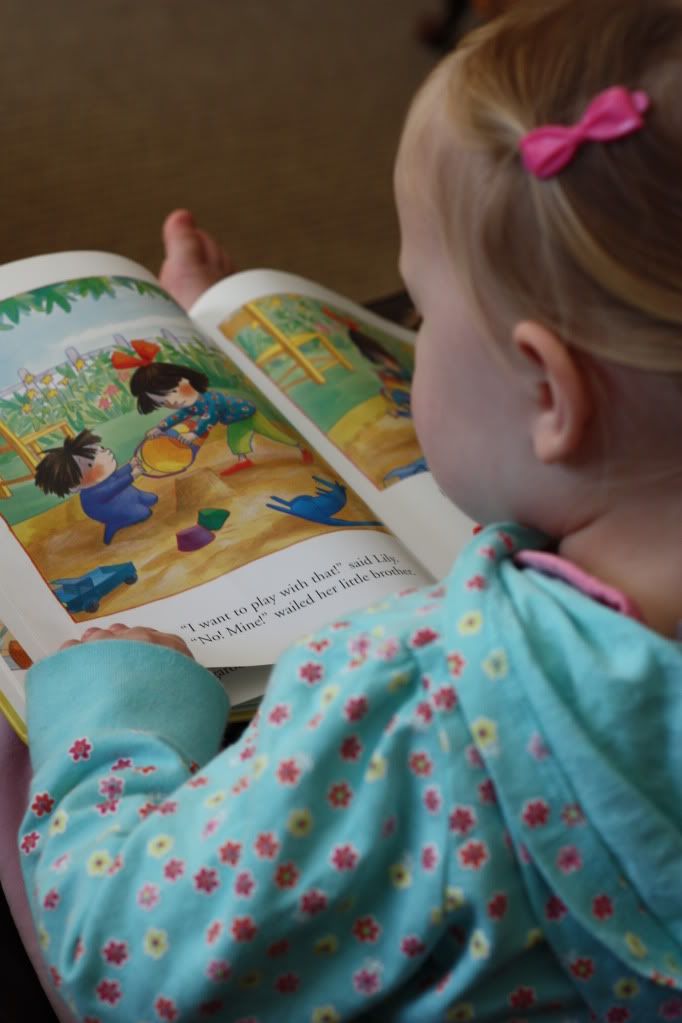 Some of the best books we've encountered lately have been found randomly at our local library.
It Was Y
ou, Blue Kangaroo!
(Harper Collins UK, 2003) is one such book. It is one in a series written and illustrated by Emma Chichester Clark. My youngest has fallen in love with each of the books and I don't blame her. With colourfully illustrated pictures and each book imparting an important life lesson I'm a fan, myself, and I look forward to finding ones we haven't read yet.
It Was You, Blue Kangaroo! (just like the others in the series) features Lily and her stuffed friend, Blue Kangaroo. Lily's mischievous side presents itself and when she finds herself in trouble after letting the kitchen sink overflow or trying to dress the cat in her doll's clothes Lily blames Blue Kangaroo. Finally Lily's mother decides Blue Kangaroo needs to spend some time on his own until he learns to behave. Lily realises how sorry she is but it's ultimately Blue Kangaroo who saves the day.